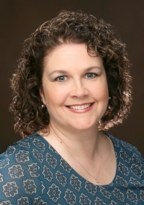 Sherri Simms
Sales Associate | Orleans Office
508-292-7264
508-255-1489

About Sherri
Cape Cod captured my imagination as a child. I cherish family memories of clamming, crabbing, and fishing the waters of the Cape. My husband John and I made Nantucket our home in 1986, where our son Morgan was born. After 17 years of living on the island, we moved to our current residence on the Outer Cape. Following several years of property management, I naturally progressed to selling real estate, and in my first year, I achieved the Kinlin Grover Rookie of the Year Award. Since then I have become a top producer, earned through my exceptional advocacy for my clients. I pride myself on honesty and a straightforward approach, along with being patient and professional. I strive to listen closely to my clients and understand what is important to them. I am always accessible. My keen sense of real estate value, customer service and attention to detail allows me to continually build a dedicated following of return clients and referrals. With my first-hand knowledge and love of Cape Cod, I will skillfully guide you through the entire real estate process, whether I am marketing your property for sale or assisting you in finding the perfect home!
Agent Ambassador
Rookie of the Year Award
Seller Representative Specialist

....We found Sherri because she was recommended by 2 people I know. She has a great knowledge of considerations particular to the Cape. She was particularly patient, never pushing us along in the process, encouraging us to take our time to think out exactly what we were looking for and bringing in other non-real estate people to assist in our decision. Sherri was also particularly good at asking the tough questions of the sellers that we were either reluctant to ask or had overlooked on our numerous home visits. We are thrilled with our new home and recommend her highly.

....Sherri Simms provided enormous assistance and support to us in both purchasing our new home and selling our old one. We were traveling abroad during the process and Sherri was always available and supportive through difficult transactions. We highly recommend Sherri for her knowledge, availability, and the personal quality of investment that she extends to her clients.

....Sherri was a pleasure to work with in finding our new home on Cape Cod. She gave us great counsel, showed us things we might not have spotted, was always available when we needed to talk to her, gave great advice on lawyers and craftsmen. We were blessed to have Sherri as our Sales Associate. She is a GREAT representative of your company's values and a delight to work with.

....Sherri is the best real estate agent I have ever met and I meet a lot of agents through my job. She was a joy to work with - very honest and straightforward. She really listened to us and helped us decide on the perfect house! We would use her again and refer our friends to her.

....We worked looking at over 50 houses with Sherri. Although we met her at an open house, we came to know her since she showed us over 50 houses. We could not make up our mind. She always met with us and took the time out of her weekend to meet us. Very Patient. The house we purchased needed a number of major repairs and she took the time to arrange contractors to meet us and price our repairs. We really appreciated that extra mile she gave us! Always with a smile. Very professional. A REAL Buyers agent. We are very happy with our house AND the contractors have been working with us fixing repairs! How great is THAT!!! We HIGHLY recommend her.

....Sherri worked extremely hard to sell our property - She is an excellent Realtor - She has sold both of our Cape properties and we are extremely satisfied.

....Sherri Simms, our Agent, went well beyond our expectations to smooth the sale of our property and the property we were purchasing. Sherri is both a gem and the hardest-working Agent in the Real Estate business!

....Sherri Simms was the ideal Sales Associate - extremely knowledgeable, had many contacts in the local community, the hardest worker I have met in a long time, professional and above all personable and easy to work with. Thanks Sherri!!!

More Testimonials....

Real Estate Listings
Awards and Achievements
Agent Ambassador
Rookie of the Year Award
Seller Representative Specialist